NIGERIA'S ONLY ANNUAL DEBT EVENT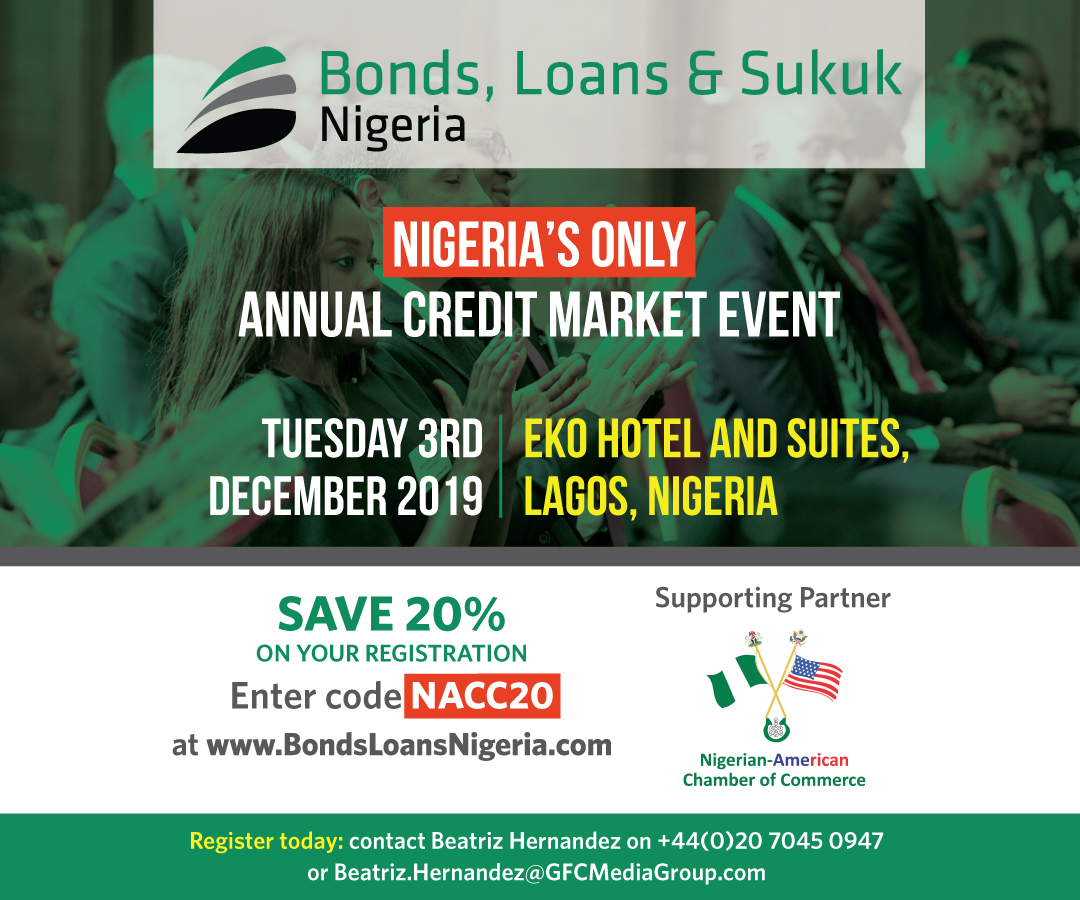 Bonds, Loans and Sukuk is Nigeria only annual debt finance event covering development of both on -and off – shore markets. connecting over 250 of the country's leading officials, borrowers, issuers, regulators, bankers, investors and advisors, the event is a unique opportunity to hear from key decision makers; engage in real business deals; and discuss the latest development in the Nigeria capital markets space.
Key Topics to Discuss
Understanding Nigeria's post-election government agenda
Developing the local capital market through reforms and innovation
Investors Perception of Nigeria Credit
Funding Nigeria's Housing gap
Nigeria's Energy and Infrastructure Sector
Analysing the Value of ESG beyond the hype.