Register For NACC January Webinar
January 27
@
6:00 am
–
7:30 am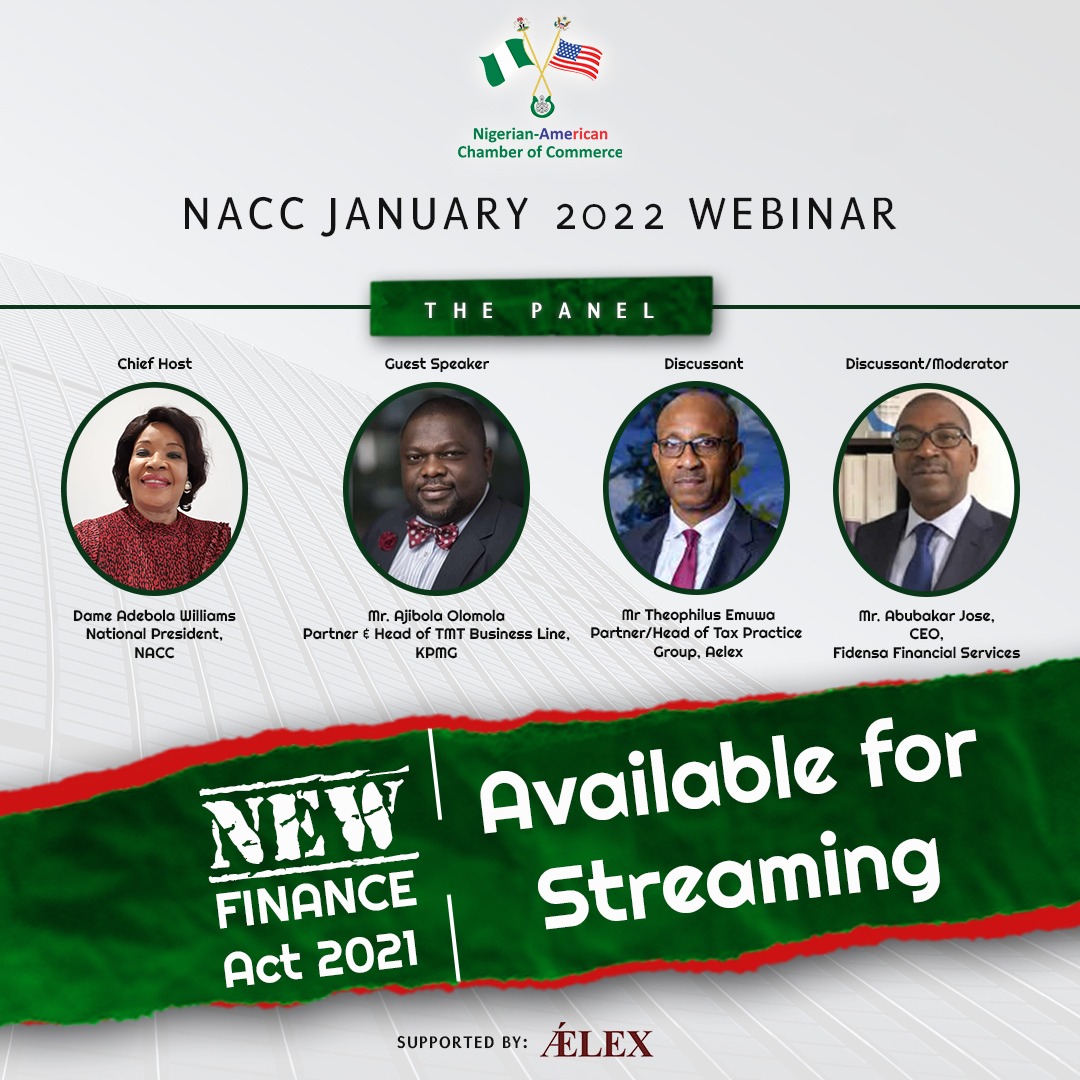 The Webinar themed "New Finance Act 2021" was well addressed by Ajibola Olomola, Partner & Head, T&RS, KPMG Nigeria.
The webinar was able to address the following objectives:
1. Capital Gains Tax Act ('CGTA')
2. Companies Income Tax Act ('CITA')
3. Customs, Excise Tariffs Etc. (Consolidation) Act ('CETECA')
4. Federal Inland Revenue Service (Establishment) Act ('FIRSEA')
5. Personal Income Tax Act ('PITA')
6. Stamp Duties Act ('SDA')
7. Tertiary Education Trust Fund (Establishment) Act ('TETFEA')
8. Value Added Tax Act ('VATA')
9. Nigeria Police Trust Fund (Establishment) Act
10. Nat'l Agency for Science & Engineering Infrastructure Act ('NASENI')
12. Finance (Control & Management) Act
13. Fiscal Responsibility Act
The recording for this webinar is available on our Youtube channel.
—
This event has been financially supported by Aelex Partner