The Nigerian Aviation Business Exhibition 2019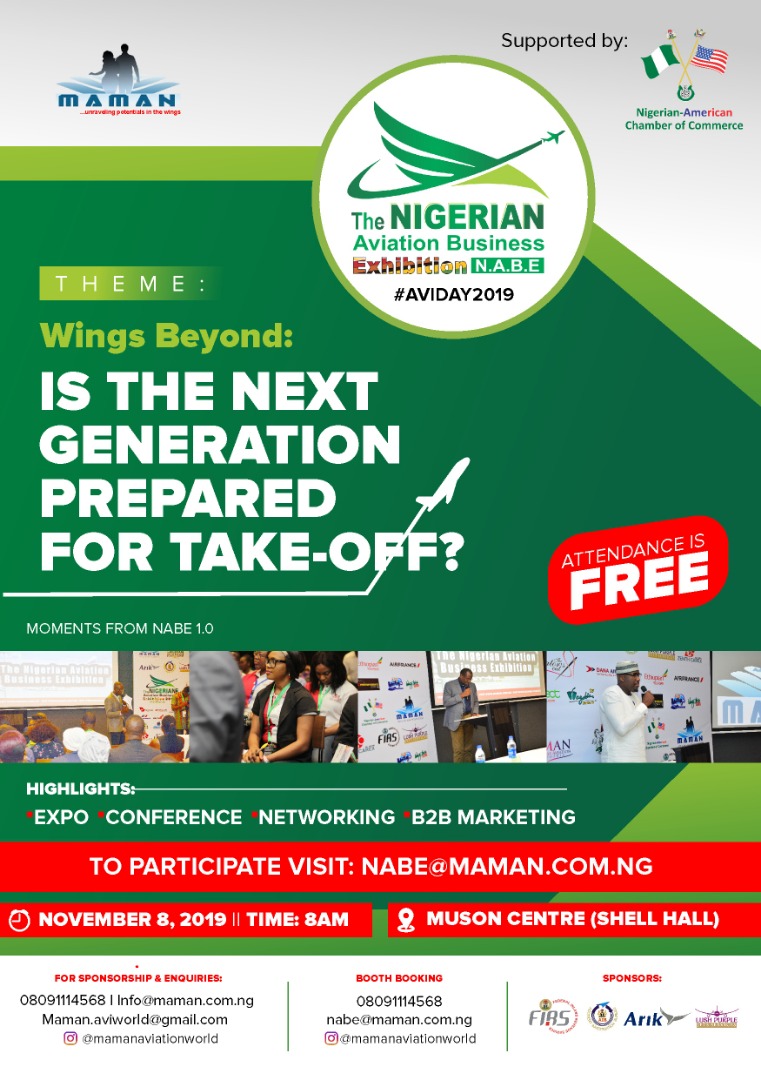 Nigerian Aviation Business Exhibition is open to Aviation, Hotel, Real Estate, Safety Companies etc. and also SMEs involved in Nigerian products and services. Understand and get business and career opportunities on how to be a major player in the sector.
Meet, interact and learn from experiences of business owners and seasoned consultants. Learn how to perceive opportunities, manage risks, organise resources and add value. Have an opportunity to address various issues particular to your business.
Contact Daniel: 09018281875 or daniel.egbune@nigerianamericanchamber.org