NACC February Breakfast Meeting
February 4
@
2:30 am
–
6:00 pm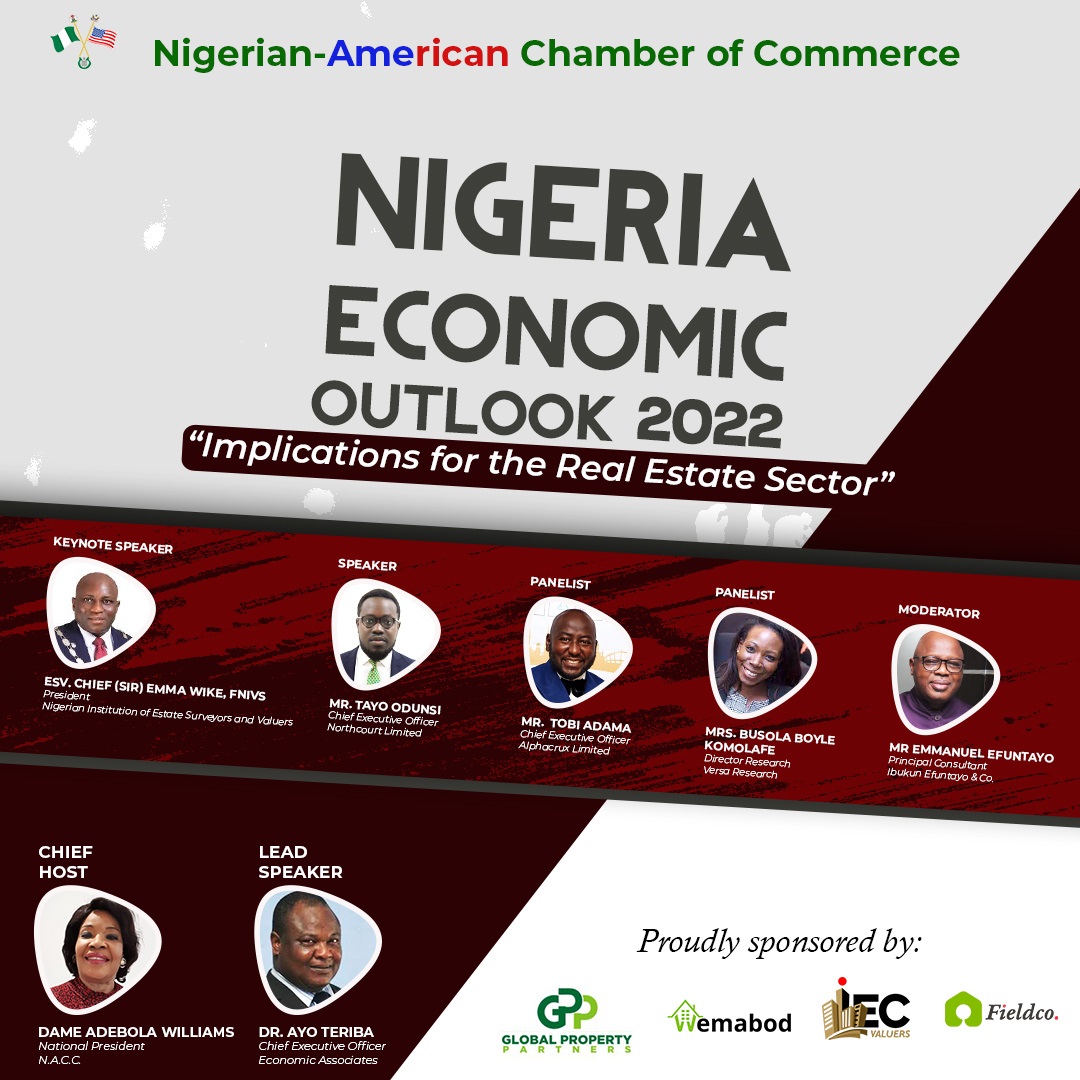 The Nigerian-American Chamber of Commerce (NACC) hosted its February 2022 Breakfast meeting in Lagos on 4th February 2022 at the Lagos Continental Hotel, Victoria Island.
In her welcome remarks, the National President of the Chamber, Dame Adebola Williams stated that the Chamber's breakfast meetings, aside from being veritable advocacy instrumental fora, were also geared towards helping to bring forth likely scenarios capable of aiding the planning efforts of practitioners in relevant sectors.
The President/Chairman of the Council of Nigerian Institution of Estate Surveyors & Valuers, Sir Emmanuel Wike, delivered a keynote address and expressed the positive prospects for the real estate industry in 2022 and beyond. He was of the opinion that real estate connected to the Nigerian economy from several perspectives as real estate reflected the overall condition of the economy. Hence, it became mandatory for the government to come up with clear-cut policies to address the challenges to real estate funding and investment in Nigeria.
The Lead Speaker, Dr. Ayo Teriba, Chief Executive Officer, Economic Associates, spoke on the National Economic Outlook for 2022 with possible implications for the Real Estate Sector. He advised the Nigerian Government to financialise the national wealth factors for capital gains whereby financial markets, financial institutions, etc have contributory influences on the economic policies and economic outcomes. In addition, Ayo Teriba also advised the government to boost digital technology adoption rates in the tech-political space and tech-social spaces, signalling that the country was being presented with the same set of e-commerce possibility frontiers as other countries.
Tayo Odunsi, Chief Executive Officer of Northcourt Limited also shared his projections for the Real Estate Market noting that 2022, being a pre-election year, could prompt more government spending with indirect real estate issuances such as REITs, REICOs, bond issuances, etc. being prevalent.
He also projected significant growth in Proptech while the hospitality segment would continue to experience growth. The Retail property sector might experience more international operator exits, but more international retail brands with local partners/franchisees would re-enter. A good number of offices would likely be converted to mixed-use while Residential real estate and land prices were projected to remain resilient even as WFH or hybrid work styles remained prevalent. Demand for properties in gated communities may also rise, especially in the event of rising insecurity, and as the elections approach. 
Other faculty members and discussants at the event included Mr. Emmanuel Efuntayo, Vice President, NACC and Principal Consultant, Ibukun Efuntayo & Co; Mr Tobi Adama, Chief Executive Officer, Alphacrux Limited, Mrs Busola Boyle-Komolafe, Director, Versa Research, etc. This breakfast was an initiative of the Chamber's Property, Construction & Infrastructure Business Group and sponsored by Global Property Partners, Wemabod limited, Fieldco Limited, Ibukun Efuntayo & Co, Jott Industries Nigeria Limited.